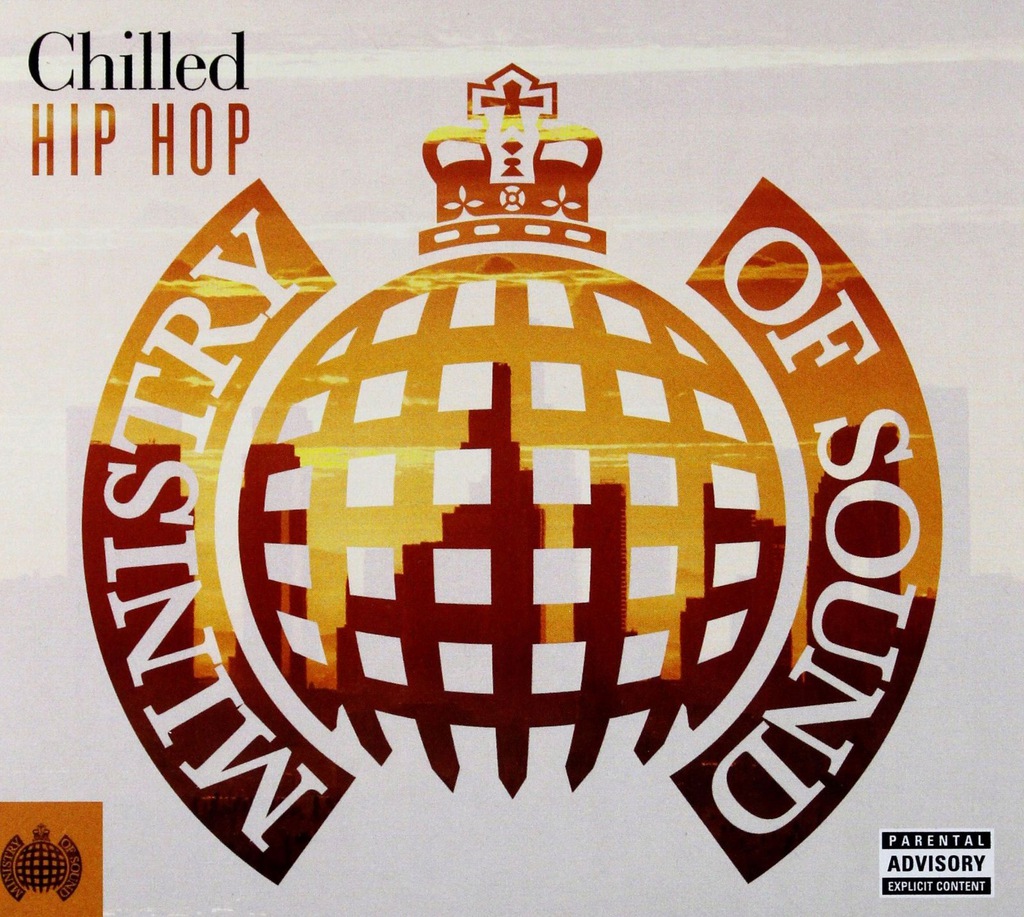 CD diski
Various - Chilled Hip Hop (3 CD)
Preces kods:
5051275083422
Noliktavā pieejamas pēdējais eksemplārs
€12.99
Apraksts
---
1-1 Fugees– Ready Or Not

1-2 Warren G Feat. Nate Dogg– Regulate

1-3 The Notorious B.I.G.– Big Poppa

1-4 Luniz Feat. Michael Marshall– I Got 5 On It

1-5 Coolio Feat. L.V.– Gangsta's Paradise

1-6 Wu-Tang Clan– C.R.E.A.M.

1-7 Jay-Z– Dead Presidents II

1-8 Nas– The Message

1-9 Mobb Deep– Shook Ones, Pt. II

1-10 Dilated Peoples– Worst Comes To Worst

1-11 Memphis Bleek Feat. JAY-Z– Dear Summer

1-12 Craig Mack Feat. Busta Rhymes, LL Cool J, Notorious B.I.G., Rampage– Flava In Ya Ear (Remix)

1-13 Royce 5'9"– Boom

1-14 The Pharcyde– Passin' Me By

1-15 Gang Starr– Full Clip

1-16 A Tribe Called Quest– Electric Relaxation

1-17 Cypress Hill– Hits From The Bong

1-18 Rakim– When I B On Tha Mic

1-19 J. Cole– No Role Modelz

1-20 Souls Of Mischief– 93 'Til Infinity

2-1 N.W.A.– Express Yourself

2-2 A Tribe Called Quest– Can I Kick It?

2-3 Naughty By Nature– Hip Hop Hooray

2-4 Arrested Development– People Everyday (Metamorphosis Mix)

2-5 Skee-Lo– I Wish

2-6 Jurassic 5– Concrete Schoolyard

2-7 The Pharcyde– Runnin'

2-8 Nas– The World Is Yours

2-9 Ice Cube– It Was A Good Day

2-10 Twista Feat. Anthony Hamilton– Sunshine

2-11 The Black Eyed Peas– Joints & Jams

2-12 Erick Sermon Feat. Marvin Gaye– Music

2-13 Ludacris Feat. Nate Dogg– Area Codes

2-14 Cam'ron Feat. Juelz Santana– Oh Boy

2-15 Big Pun Feat. Joe– Still Not A Player

2-16 Biz Markie– Just A Friend

2-17 Smif-N-Wessun– Wrekonize

2-18 Camp Lo & Joe Mendelson– Coolie High

2-19 Foxy Brown Feat. Blackstreet– Get Me Home

2-20 LL Cool J.– Doin' It

3-1 The Weeknd– The Hills

3-2 A$AP Rocky Feat. Rod Stewart, Miguel, Mark Ronson– Everyday

3-3 The Roots Feat. Jill Scott & Eve– You Got Me

3-4 OutKast– Ms. Jackson

3-5 J. Cole Feat. Missy Elliott– Nobody's Perfect

3-6 Frank Ocean Feat. Earl Sweatshirt– Super Rich Kids

3-7 Kent Jones– Don't Mind

3-8 Wale Feat. Miguel– Lotus Flower Bomb

3-9 T.I. Feat. Chris Brown– Private Show

3-10 Travis Scott– Antidote

3-11 G-Eazy & Bebe Rexha– Me, Myself & I

3-12 Jadakiss– By Your Side

3-13 Mase Feat. Total– What You Want

3-14 Jay-Z– Wishing On A Star (D Influence Remix)

3-15 J Dilla Feat. Common & D'Angelo– So Far To Go

3-16 Bishop Nehru– You Stressin

3-17 Joey Bada$$– Paper Trail$

3-18 Xzibit– Paparazzi

3-19 Common– I Used To Love Her

3-20 KRS-One– MC's Act Like They Don't Know
Viesmākslinieki
---
Marvin Gaye
Wu-Tang Clan
Ice Cube
N.W.A.
Jay-Z
J. Cole
The Weeknd
Gang Starr
The Roots
Notorious B.I.G.
Mobb Deep
Busta Rhymes
Fugees
A Tribe Called Quest
Nas
Cypress Hill
J Dilla
Travis Scott
Bebe Rexha
Frank Ocean
Black Eyed Peas
Rakim
Nate Dogg
Ludacris
Chris Brown
LL Cool J
Coolio
Asap Rocky
Dilated Peoples
Naughty By Nature
Arrested Development
Žanri
---
Compilation
Hip hop
Piegāde visā Baltijā
..turklāt bezmaksas piegāde visā Latvijā pirkumiem virs 70 EUR!
Randoms Vecrīgā
Atrodi vēl 10x vairāk randoma lietas mūsu veikaliņā Vecrīgā!
Trāpi mērķī
Unikālākās dāvanas jebkuram - no kamasutras kārtīm līdz vinilu boxsetiem!
Iegūta uzticamība
Iespējams, Tava mamma pēc skolas nāca pie mums pirkt kasetes jau 1997-tajā. :)