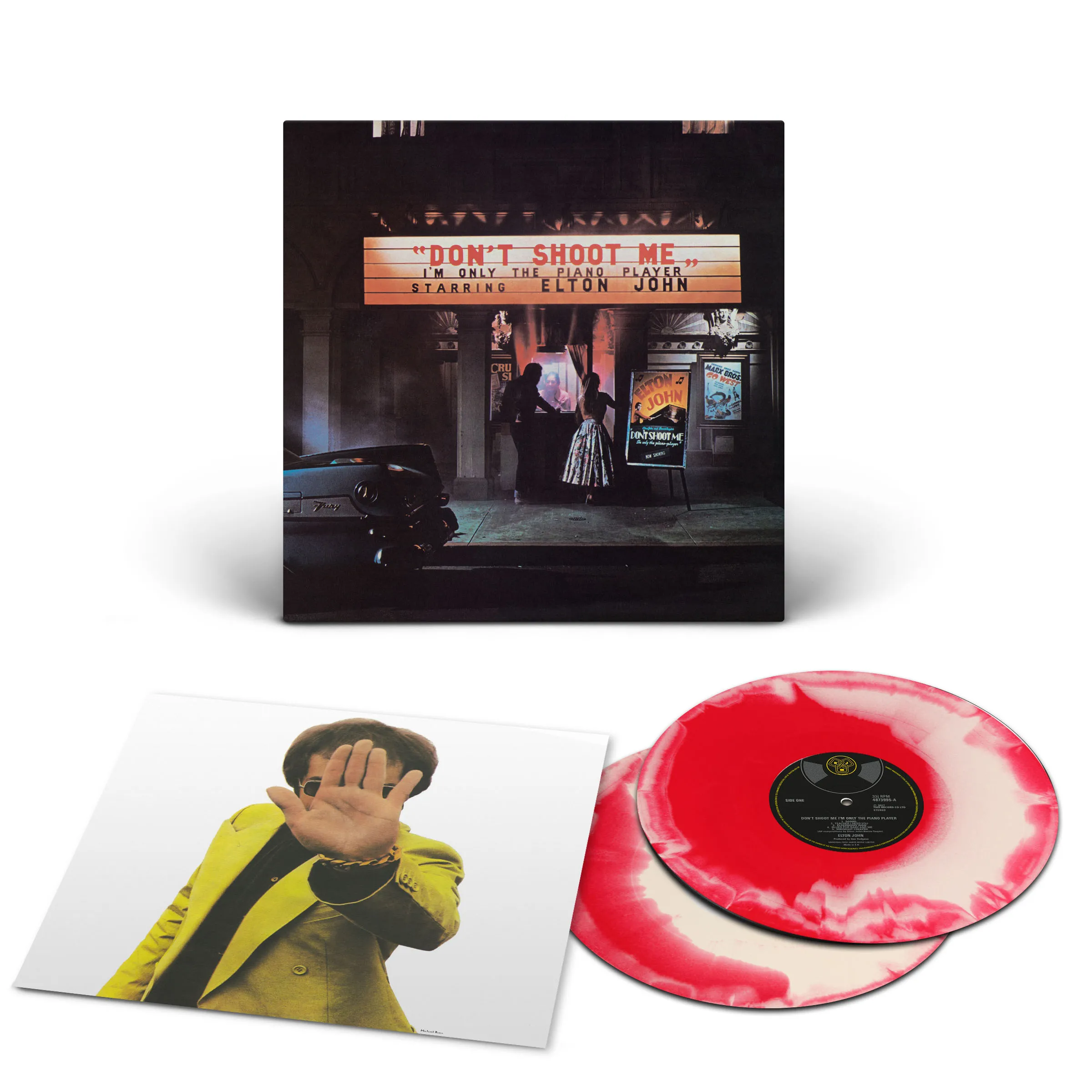 Vinyl records
Elton John - Don't Shoot Me, I'm Only The Piano Player (Propeller Splatter Vinyl)(RSD 2023)
Product code:
60244873992
Available in stock last copy
Description
---
2023 marks the 50th anniversary of Elton John's sixth studio album "Don't Shoot Me I'm Only the Piano Player" which was originally released in January 1973 on DJM Records.

The release features the hits "Crocodile Rock" and the major hit "Daniel." And was the first of two studio albums he released that year; it was his second straight #1 album in the U.S. and his first U.K. chart-topper.

This exclusive Record Store Day 2023 release will be re-pressed on Propeller Splatter vinyl and will include an expansive bonus disc of the album's session demos recorded at the infamous Château d'Hérouville.
SIDE A:

1. Daniel

2. Teacher, I Need You

3. Elderberry Wine

4. Blues for My Baby and Me

5. Midnight Creeper

SIDE B:

6. Have Mercy on The Criminal

7. I'm Going to Be a Teenage Idol

8. Texan Love Song

9. Crocodile Rock

10. High Flying Bird

SIDE C:

11. Daniel - Session Demo

12. Teacher, I Need You - Session Demo

13. Elderberry Wine - Session Demo

14. Blues for My Baby and Me - Session Demo

15. High Flying Bird - Session Demo

SIDE D:

16. Have Mercy on The Criminal - Session Demo

17. I'm Going to Be a Teenage Idol - Session Demo

18. Hi-Heel Sneakers - Session Demo

19. Skyline Pigeon - Session Demo

20. Jack Rabbit - Session Demo
Visitors are also viewing these products