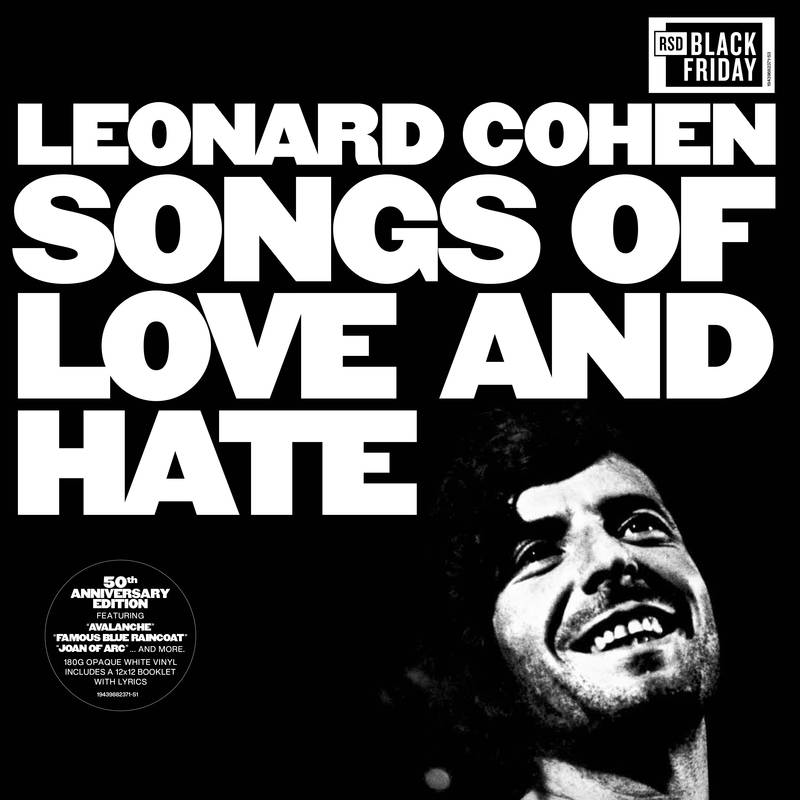 Vinyl records
Leonard Cohen - Songs of Love and Hate (50th Anniversary) (RSD Black Friday 2021)
Product code:
0194398823713
Item NOT AVAILABLE in stock
€39.99
€44.99
Tavs ietaupījums: €5.00 (11%)
Description
---
50th anniversary edition on 180g opaque white vinyl, with updated / re-typeset embossed packaging that includes a brand new eight page, 12x12 lyric booklet. The audio has been sourced from the original analogue tapes via a new direct digital transfer. PACKAGING NOTE: Track list on back of LP jacket is a sticker that comes off when the cellophane is removed so that the jacket replicates the original package without tracklist.

Side A

1. Avalanche

2. Last Year's Man

3. Dress Rehearsal Rag

4. Diamonds in the Mine

Side B

1. Love Calls You By Your Name

2. Famous Blue Raincoat

3. Sing Another Song, Boys

4. Joan of Arc
Genre
---
Record Store Day
Visitors are also viewing these products