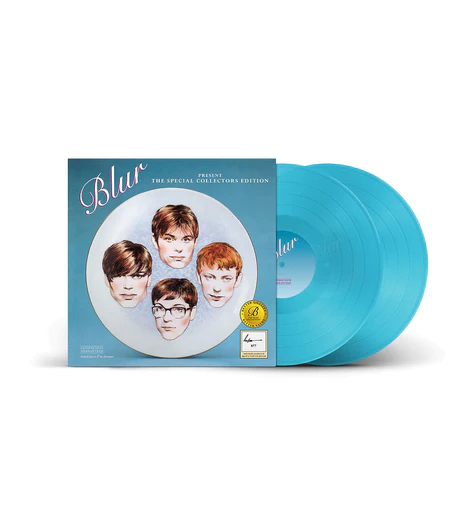 Vinyl records
Blur - Blur Present The Special Collectors Edition (Blue Vinyl)(RSD 2023)
Product code:
5054197157479
In stock AVAILABLE
Description
---
Blur Present The Special Collectors Edition will be released on vinyl for the first time ever. Originally released in 1994, as a Japan-only CD, The Special Collectors Edition is a 2LP set pressed on coloured vinyl, featuring a collection of B-sides from singles across the band's first three studio albums - Leisure, Modern Life Is Rubbish and Parklife.

SIDE A

1. DAY UPON DAY (Live)

2. INERTIA

3. LUMINOUS

4. MACE

SIDE B

1. BADGEMAN BROWN

2. HANGING OVER

3. PEACH

4. WHEN THE COWS COME HOME

SIDE C

1. MAGGIE MAY

2. ES SCHMECHT

3. FRIED - Blur Featuring Seymour

4. ANNIVERSARY WALTZ

5. THREADNEEDLE STREET

SIDE D

1. GOT YER!

2. SUPA SHOPPA

3. BEARD

4. THEME FROM AN IMAGINARY FILM

5. BANK HOLIDAY
Genres
---
Record Store Day
Rock
Visitors are also viewing these products